At The Festival of Quilts, I made a decision to check out all the competition quilts first and leave viewing the prize winners until the very end of the day (the winners pieces were overwhelmed with crowds during the afternoon). Having seen all the entries, it was clear to see why each of the winners had been chosen. Here they are complete with category and maker's details – Enjoy.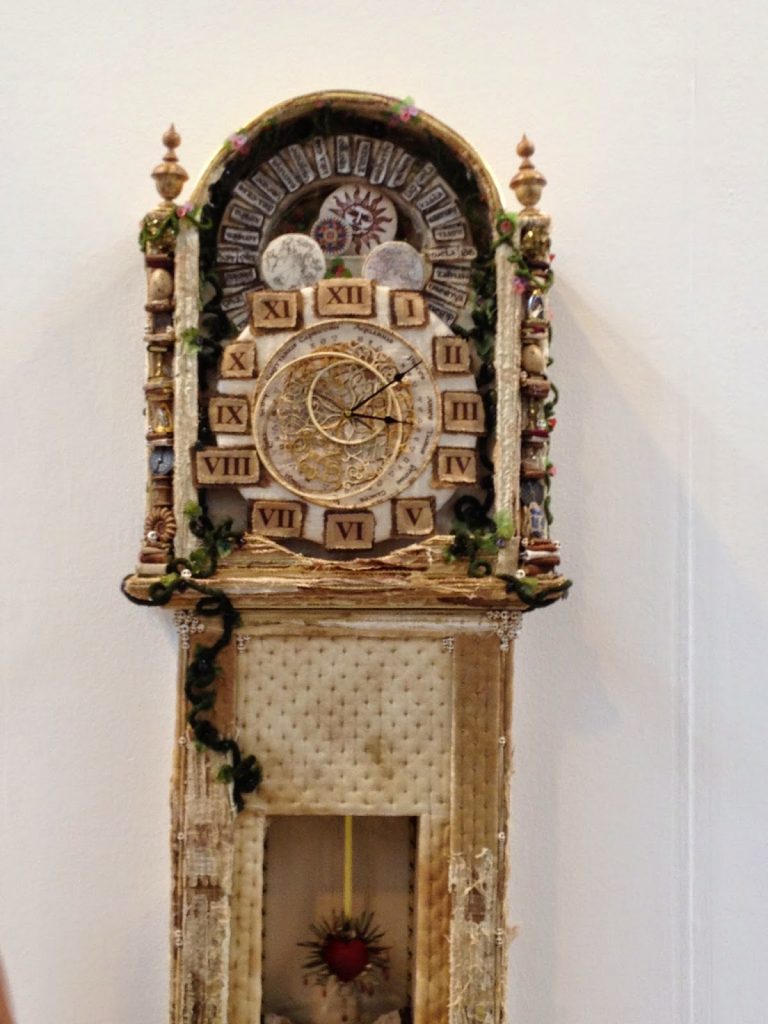 Quilt Creations – "Clock" By Kate Crossley
– this clock actually works!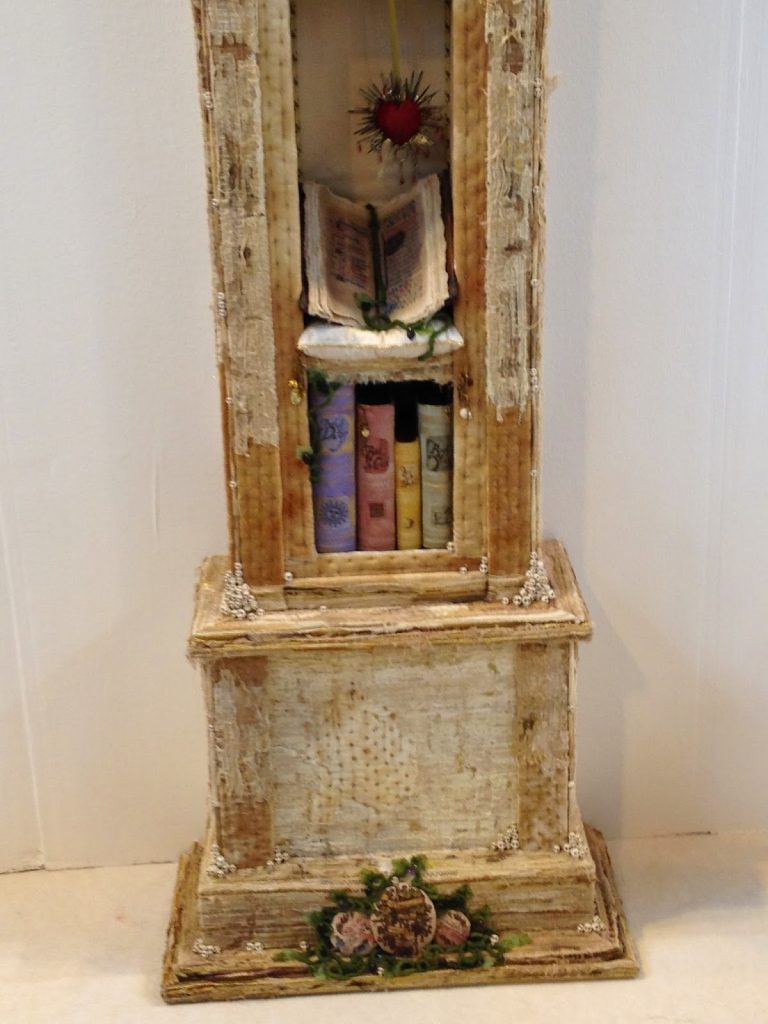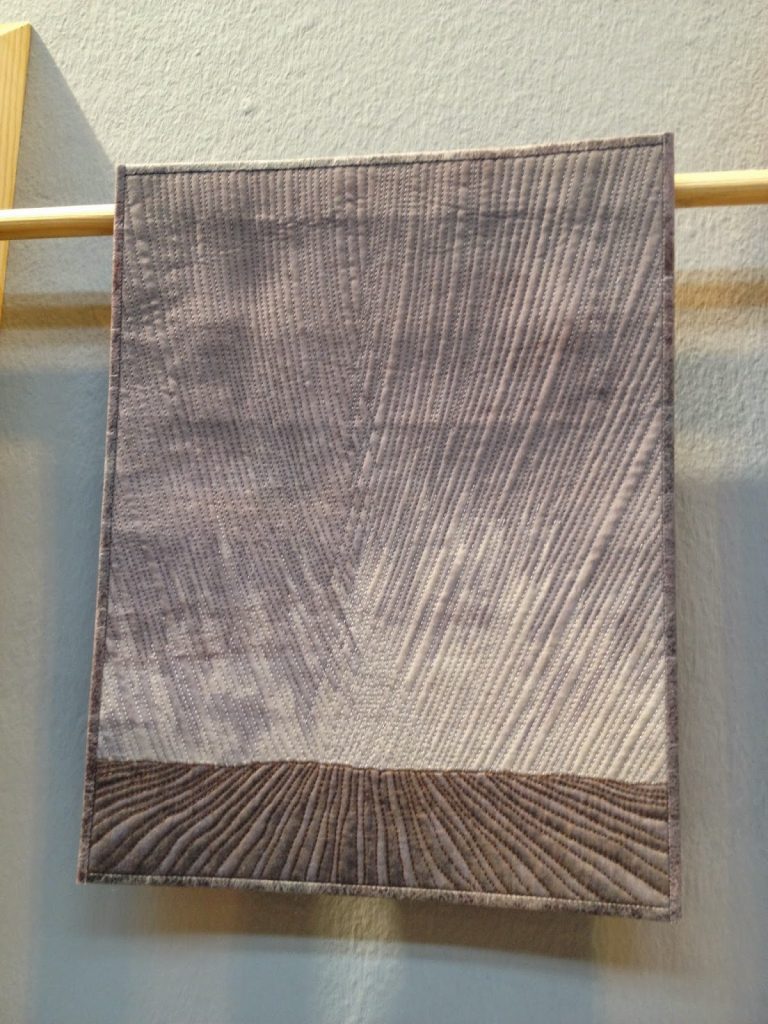 Miniatures – "A Hundred Acres" by Roberta Le Poidevin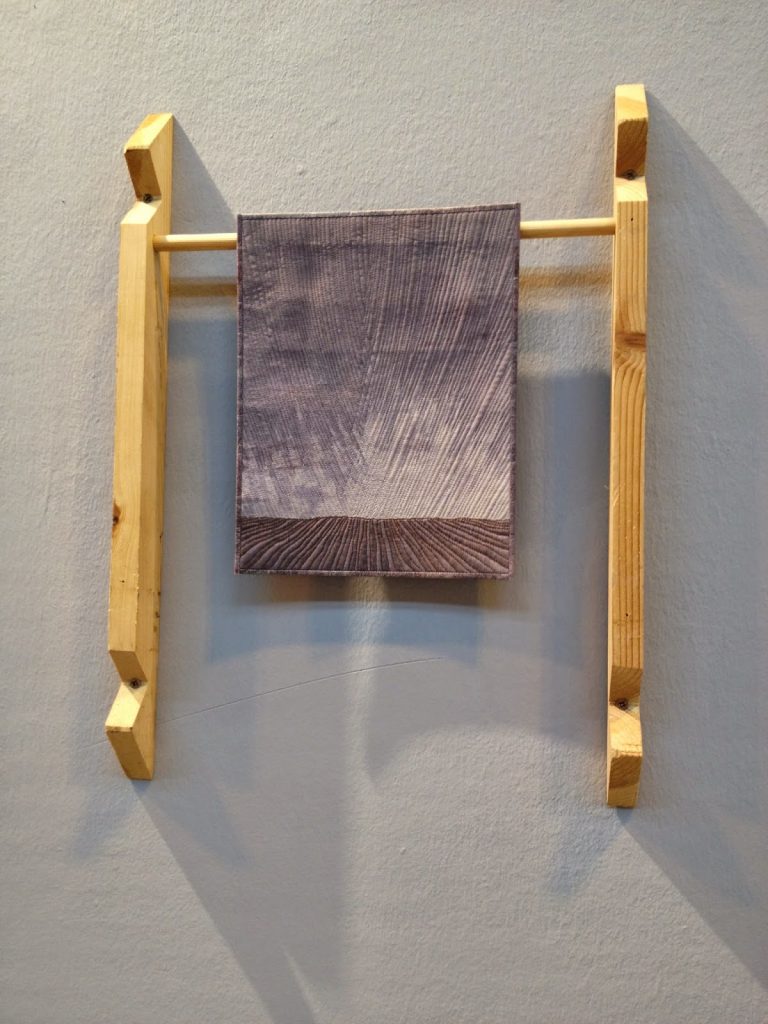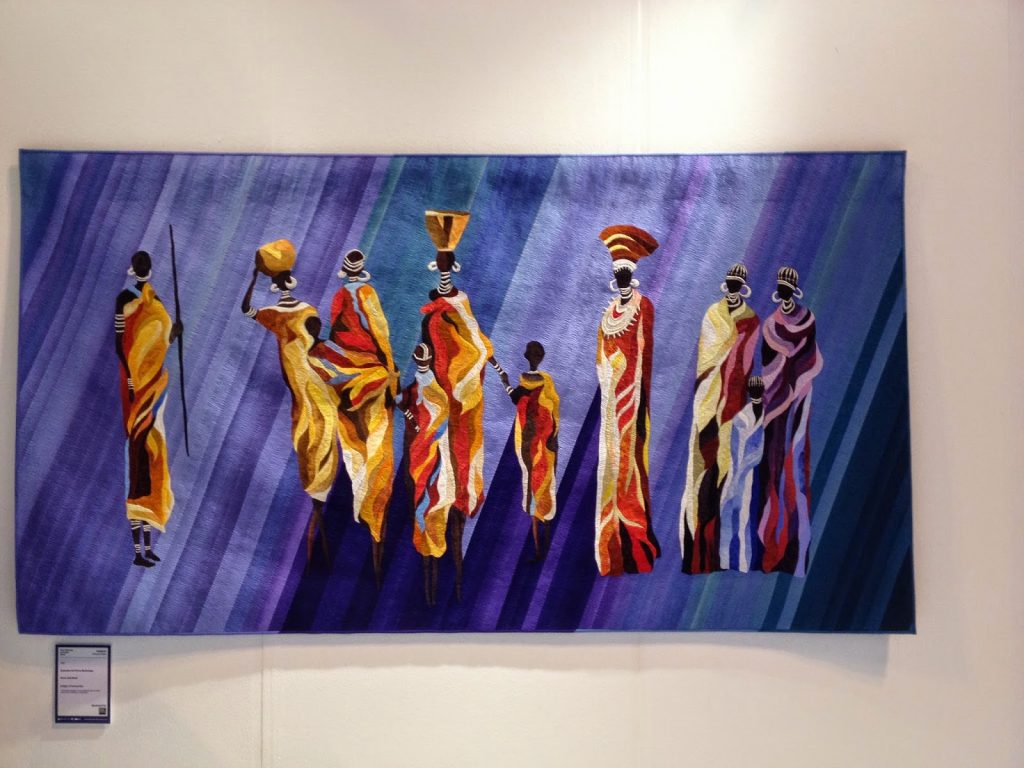 Pictorial – "Poor & Rich" by Janneke de Vries-Bodzinga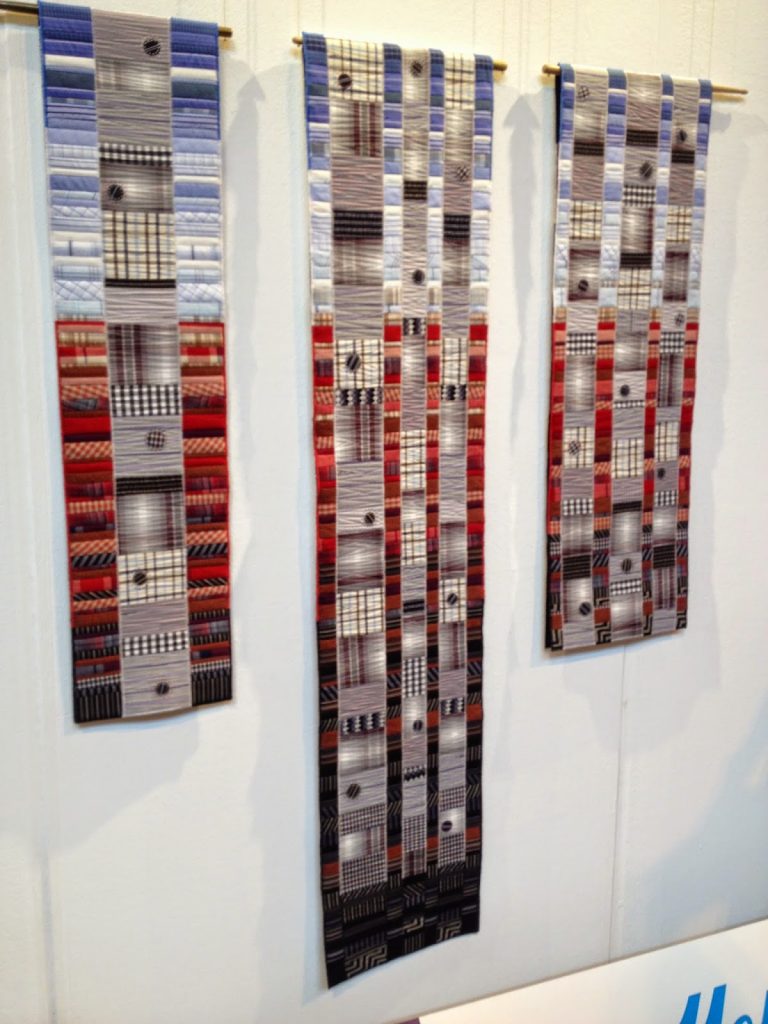 Contemporary – "Eloquence & Integrity" by Ruth Parker
– made from upcycled shirts and ties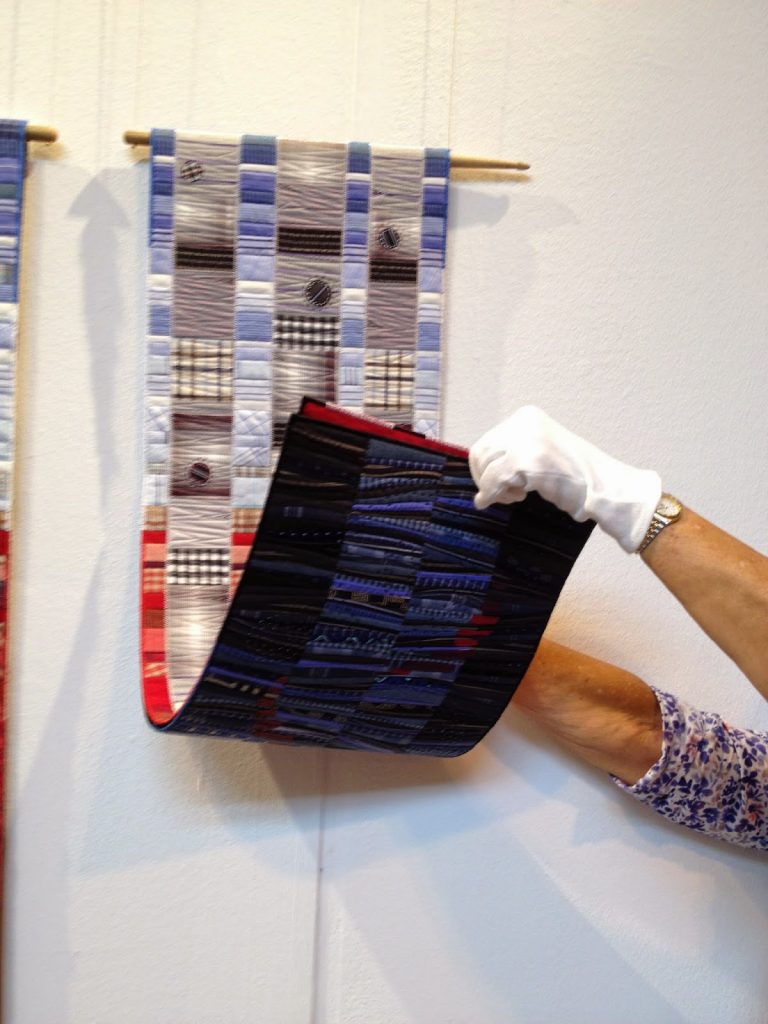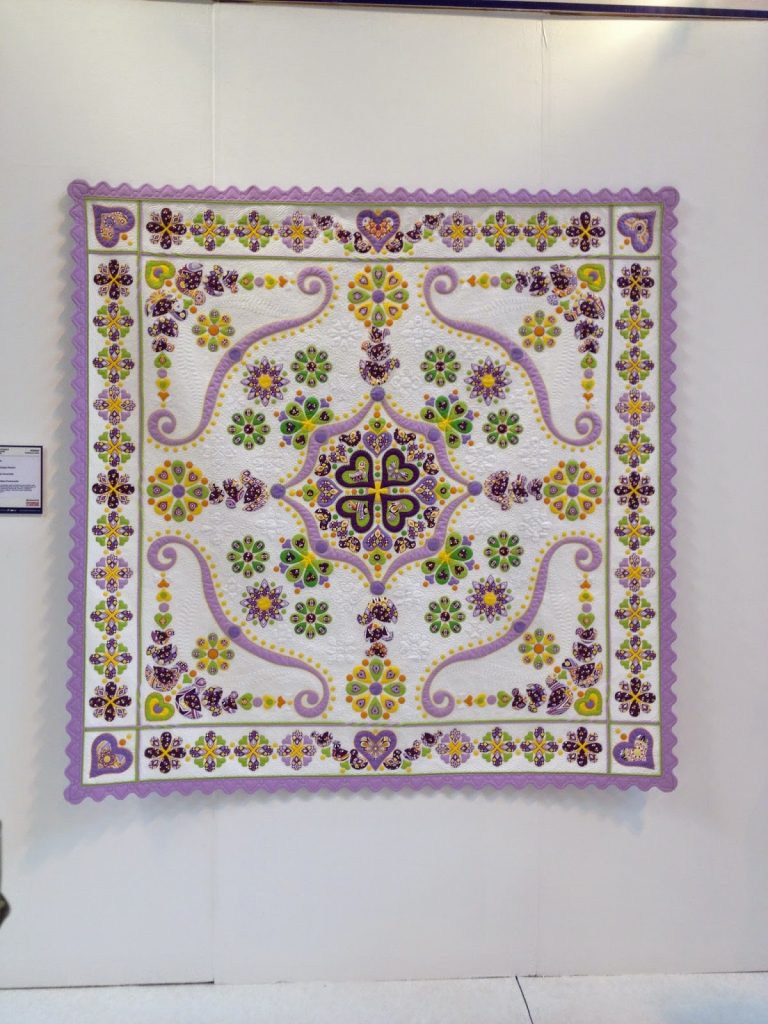 Traditional – "The Good Life" by Philippa Naylor
My First Quilt – "My Pride & Joy" by Jill Johnson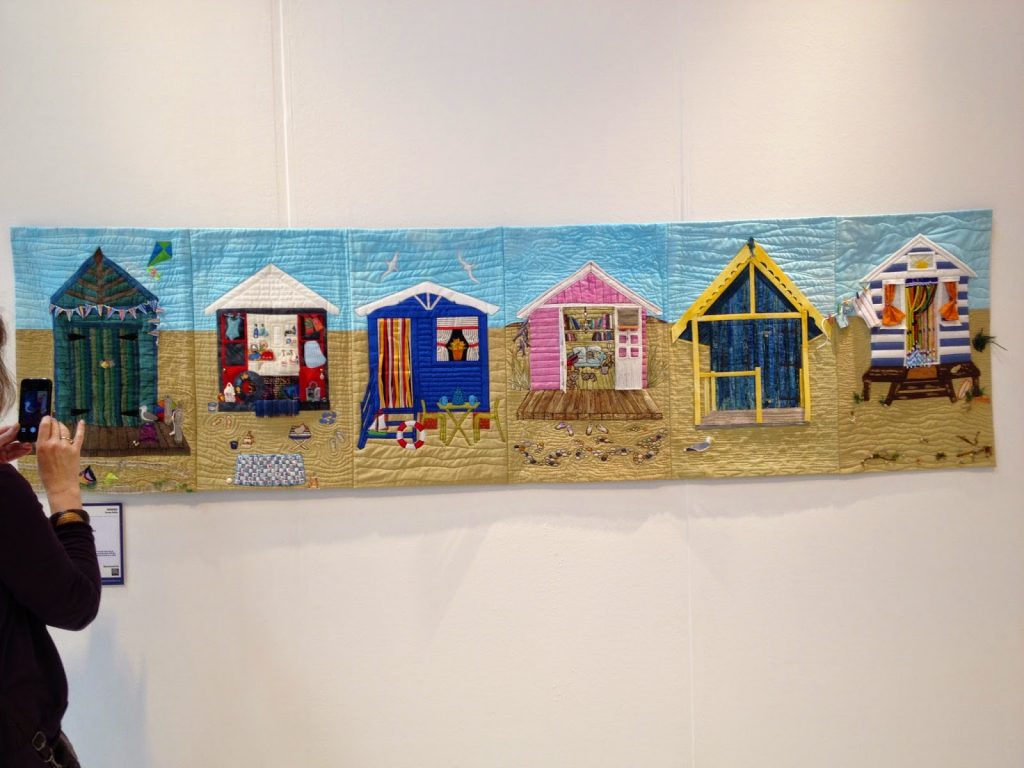 Group Quilts – "Beach Huts" by Tanglewood Textiles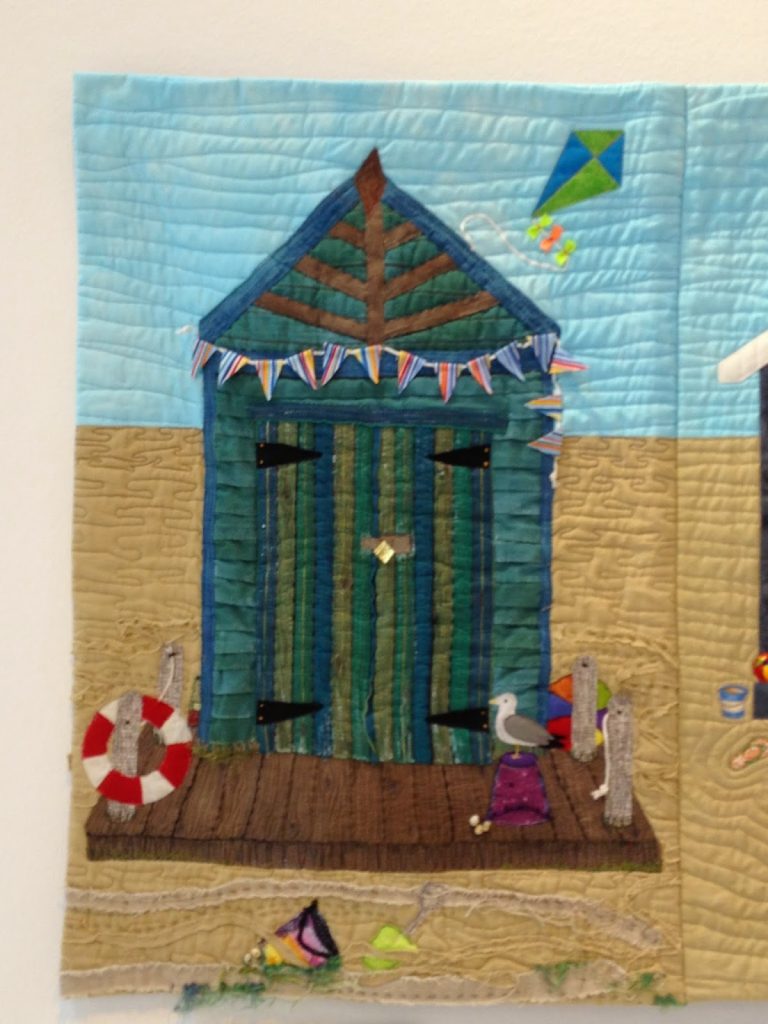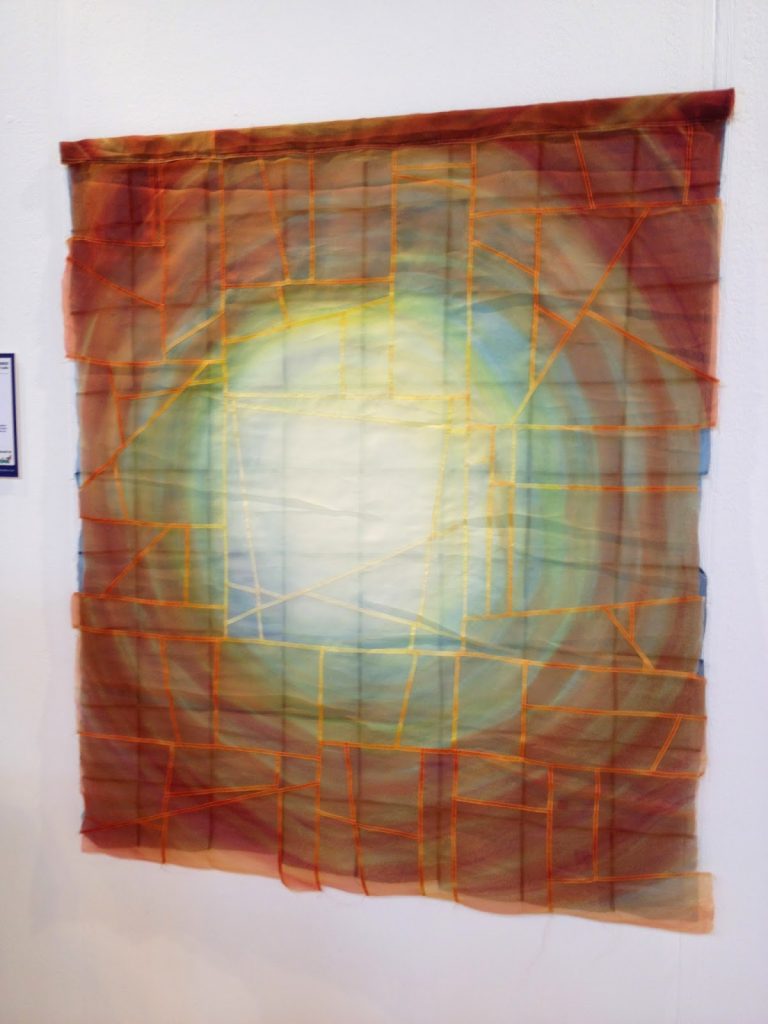 Art Quilts – "Sunrise, Moonrise" by Merce Gonzalez Desedamas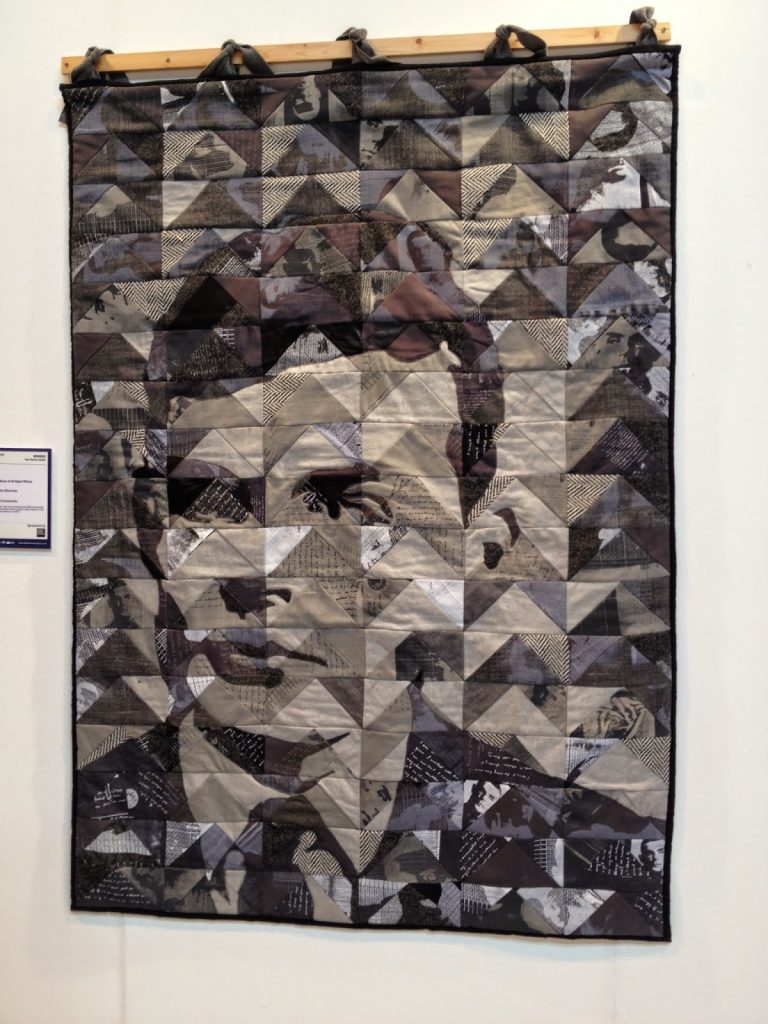 Two Person – "Dear Mrs Morcom" by Mark Mann & Bridget Mann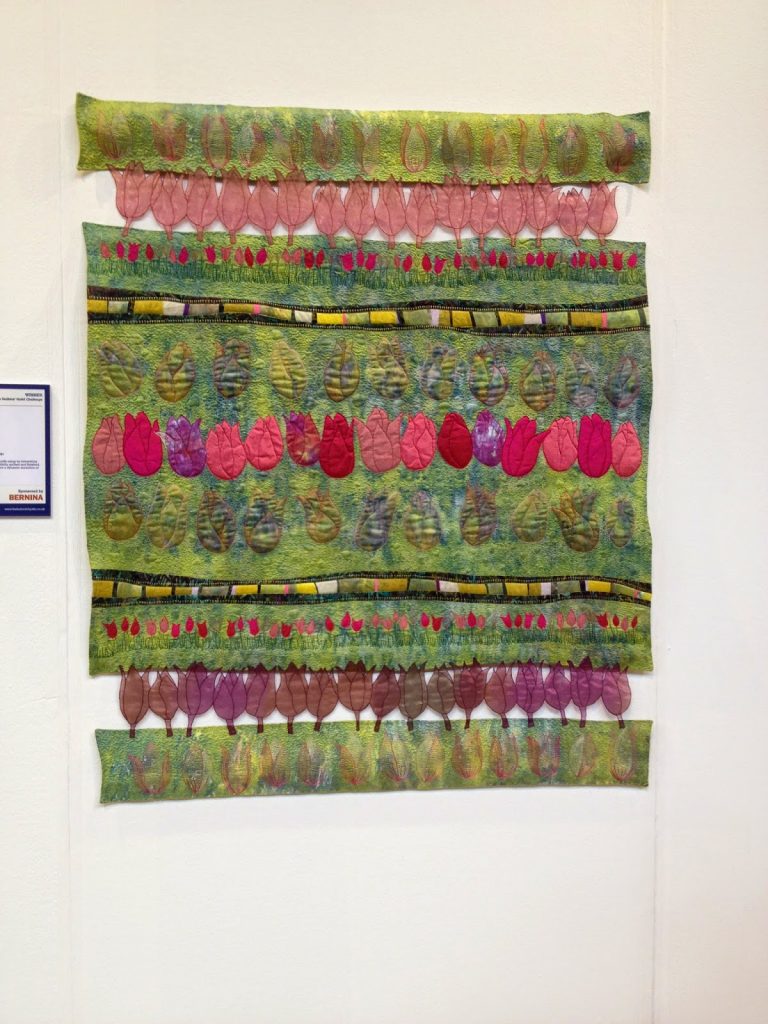 Quilter'Guild Challenge – "Tulip Time" by Yvonne Brown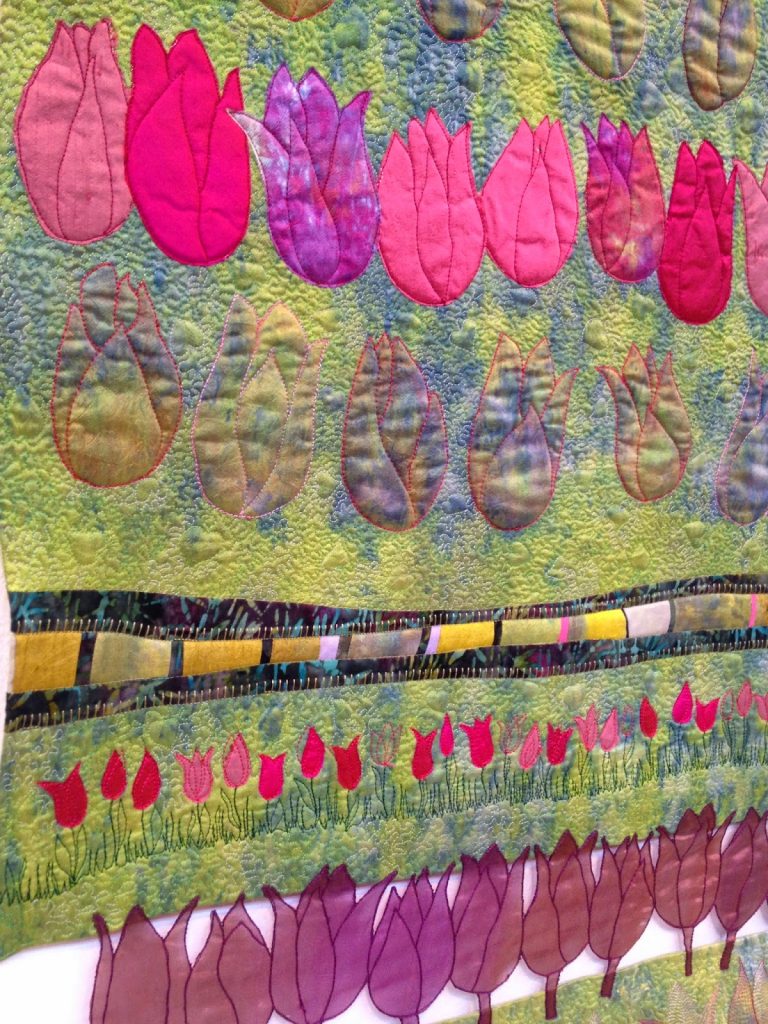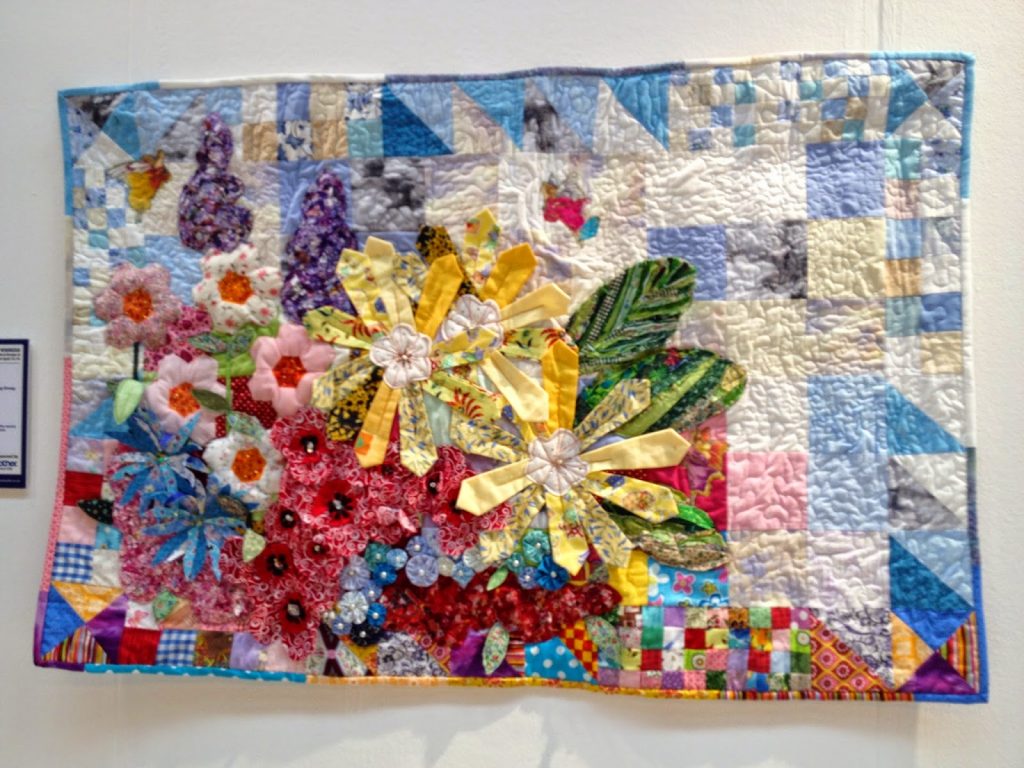 Secondary Schools and Groups Age 12-16 – "The Secret Garden" by Rebecca Palmer Originals Sewing Group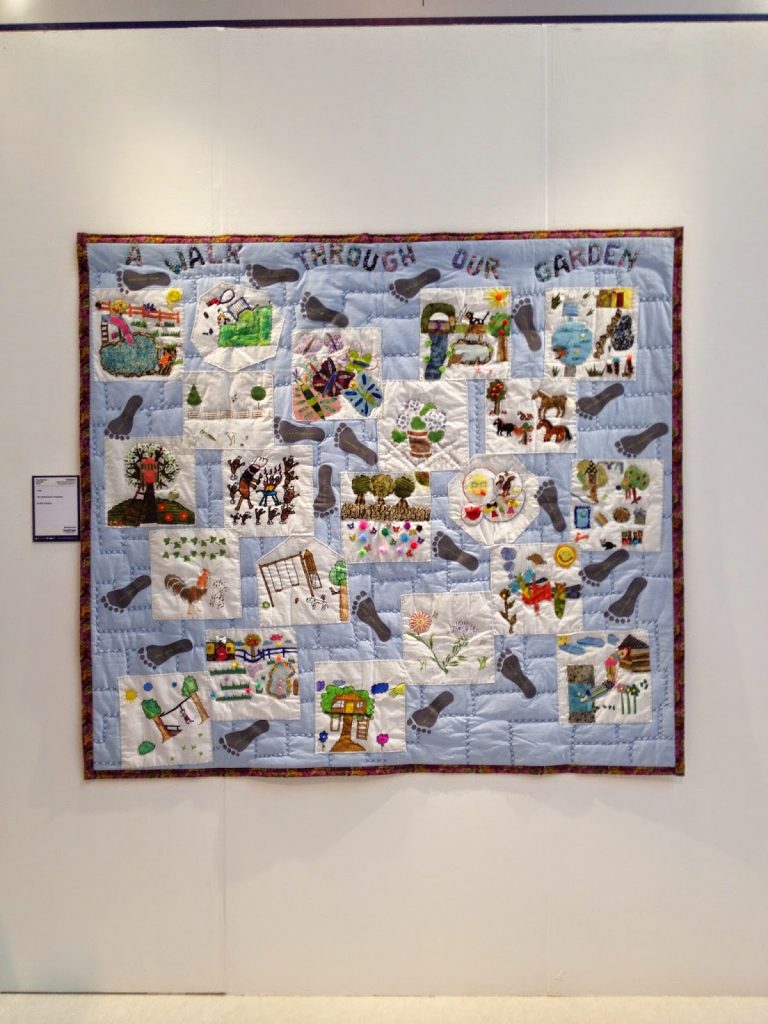 Primary Schools and Groups Age 5-11 – "In my Garden" By "De Klimtoren" Lommel
Young Quilter or Embroiderer Age 5-8 – "Lef og moro" by Anine Stener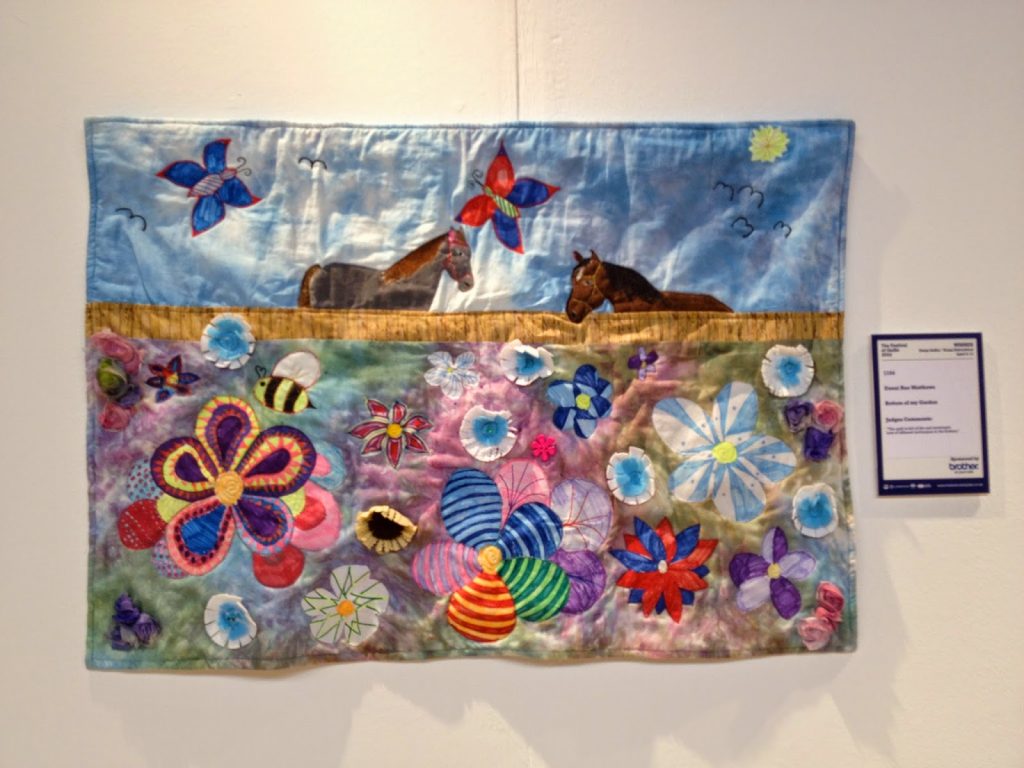 Young Quilter or Embroiderer – "Bottom of my Garden" by Danai Rae Matthews
Young Quilter or Embroiderer Age 12-16 – "Unwelcome Guest" by Millie Ayers