I had the best of times on Sunday. Although a bit on the chilly side, by 9am Columbia Road in London was buzzing !
Columbia Road Flower Market
The flower market was on, shops and cafes were open, but the over riding memory of the day was the heady perfume from the cascading, colourful flower stalls.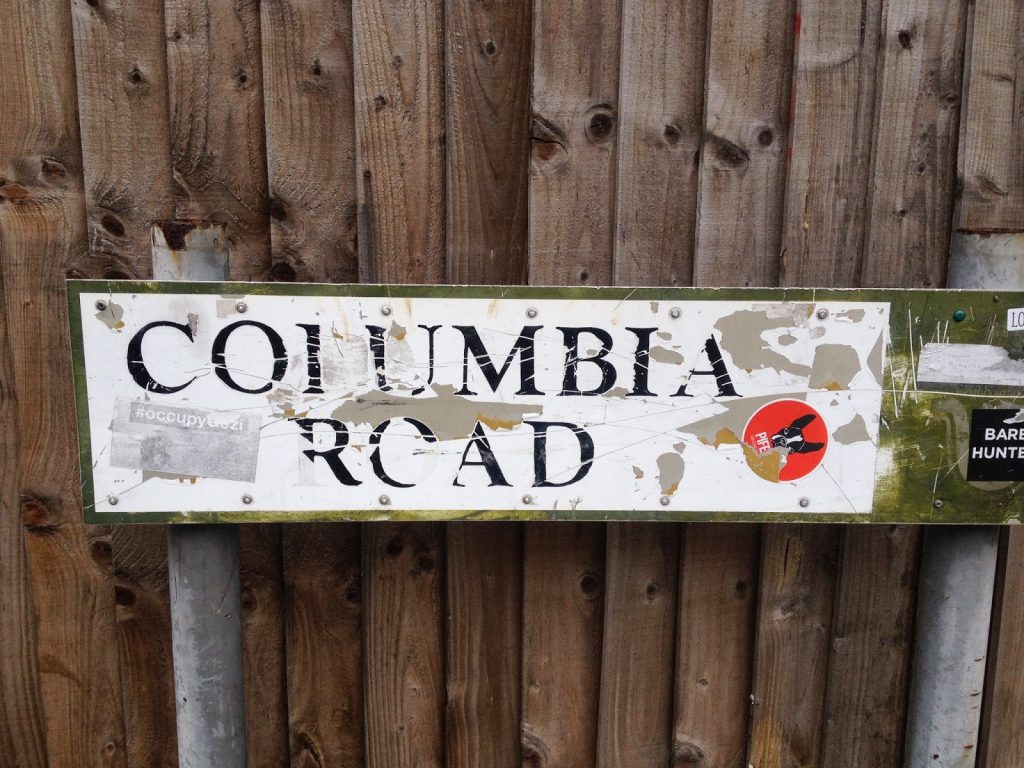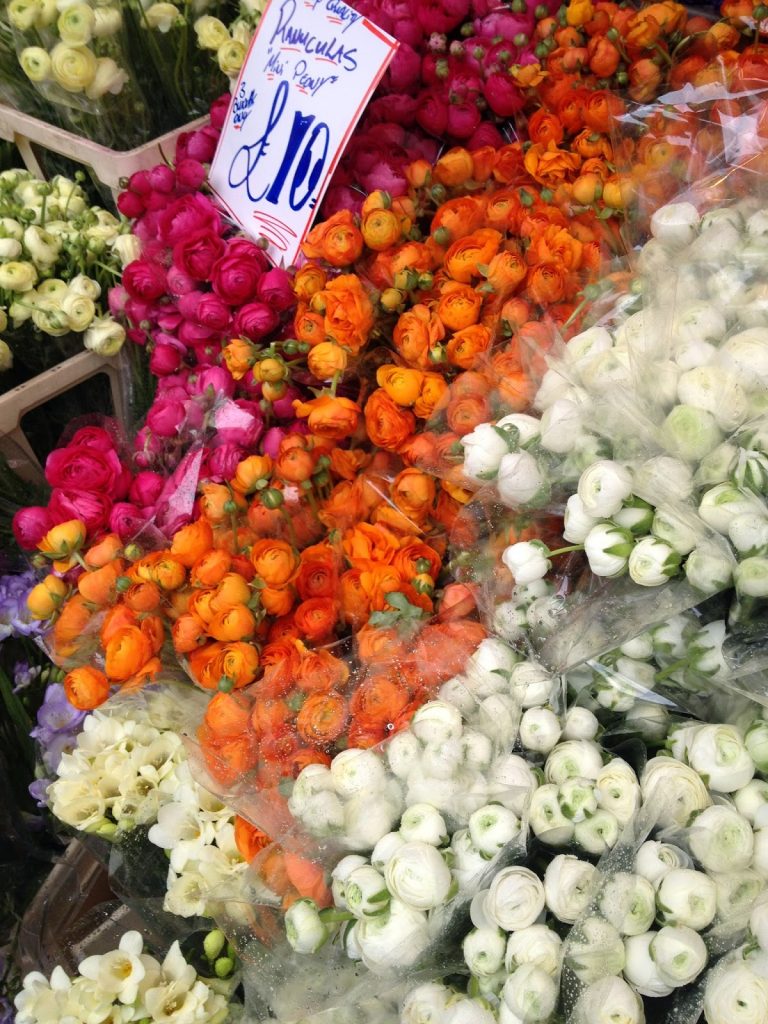 Jessie Chorley
So many of the shops are independent and kitsch. One of the main reasons for visiting was to pop into Jessie Chorley & Buddug's Shop . 
I wasn't disappointed.
Every part of the shop is covered in original artwork.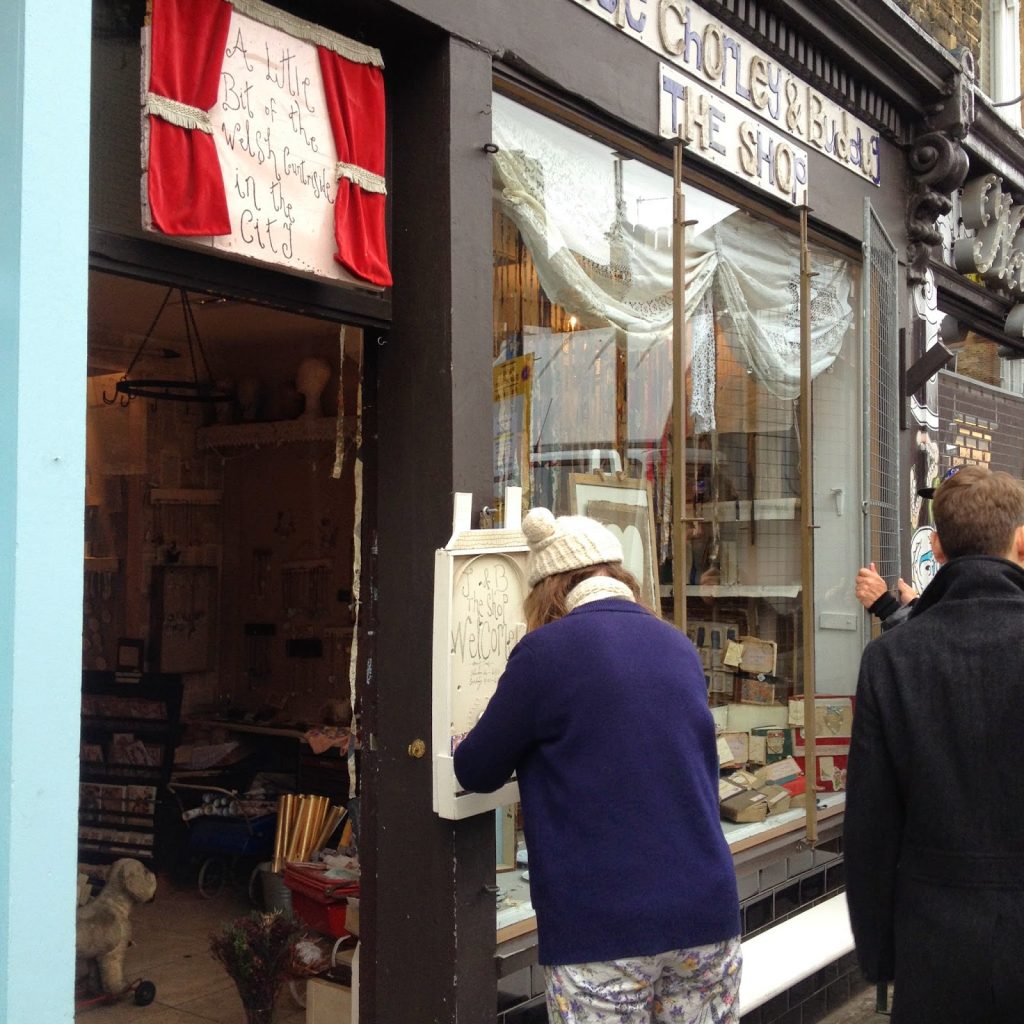 Buddug opening up the shop.
I bought a small mystery goody for myself.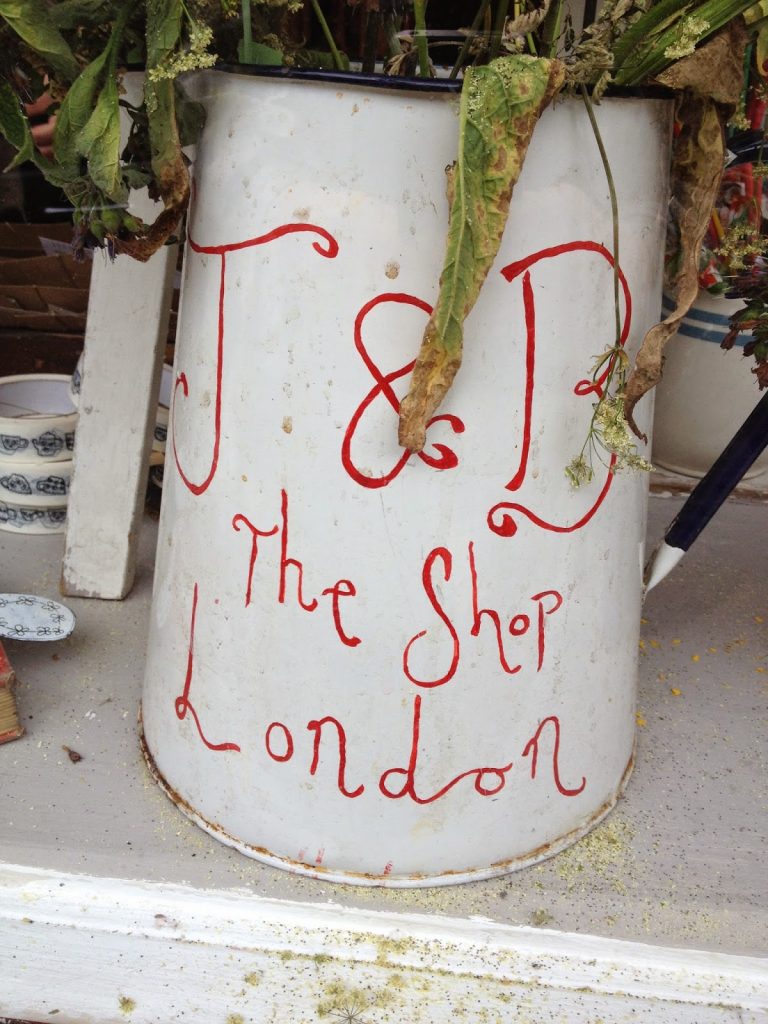 Embroidery
The entrance to the shop was decorated with Buddug and Jessie's work.  A beautiful vintage dress was embellished with hand embroidery.  A hand made 'Open' sign hung over the doorway.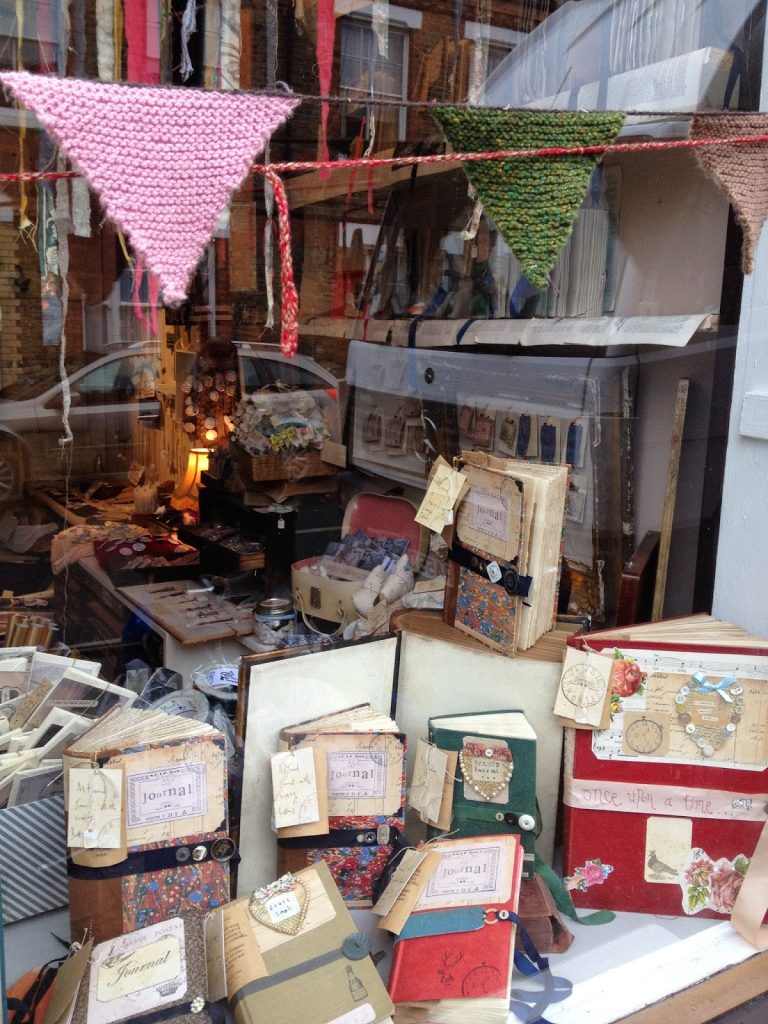 Eclectic Mix
The road is a wonderful eclectic mix of quirky shops.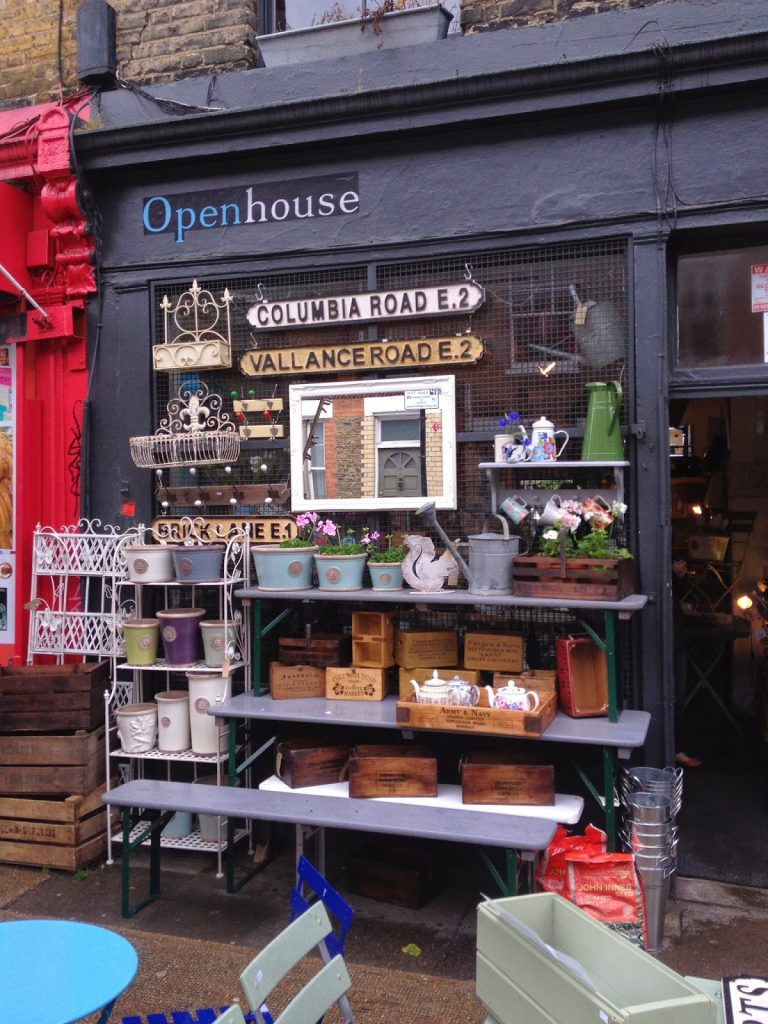 Coffee?
All the way down the Road are small coffee outlets set up in doorways selling refreshments and some have handmade doughnuts too – Yummy!
Have you found any brilliant shops in this part of London? Do you have any good tips for finding treasures? Share your thoughts below.