Vintage watches, especially fob watches are quite a useful thing to have my stash. So a huge box full of them holds a great deal of crafting potential.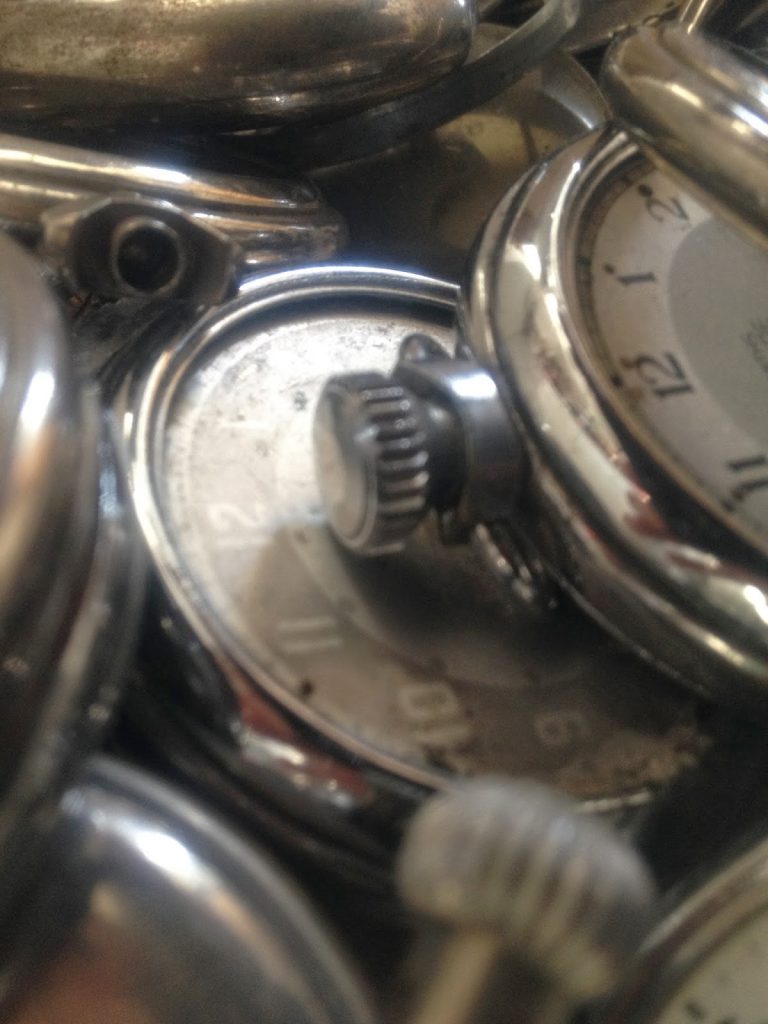 My latest purchases are vintage watches.
..I adore them … so many different uses
Embroidery, resin, mixed-media?
These little beauties have already got my brain cells whirring. I'll get them out from time to tie until they start talking to me.
Have you used vintage finds in your work before? Share your thought below.