As soon as I enter a vintage or charity shop, my eyes are drawn to anything sewing, vintage.  I find sewing and vintage are the best combination.
Vintage Hunting
Inspiration is everywhere…. decals, rusty irons and a child's pram….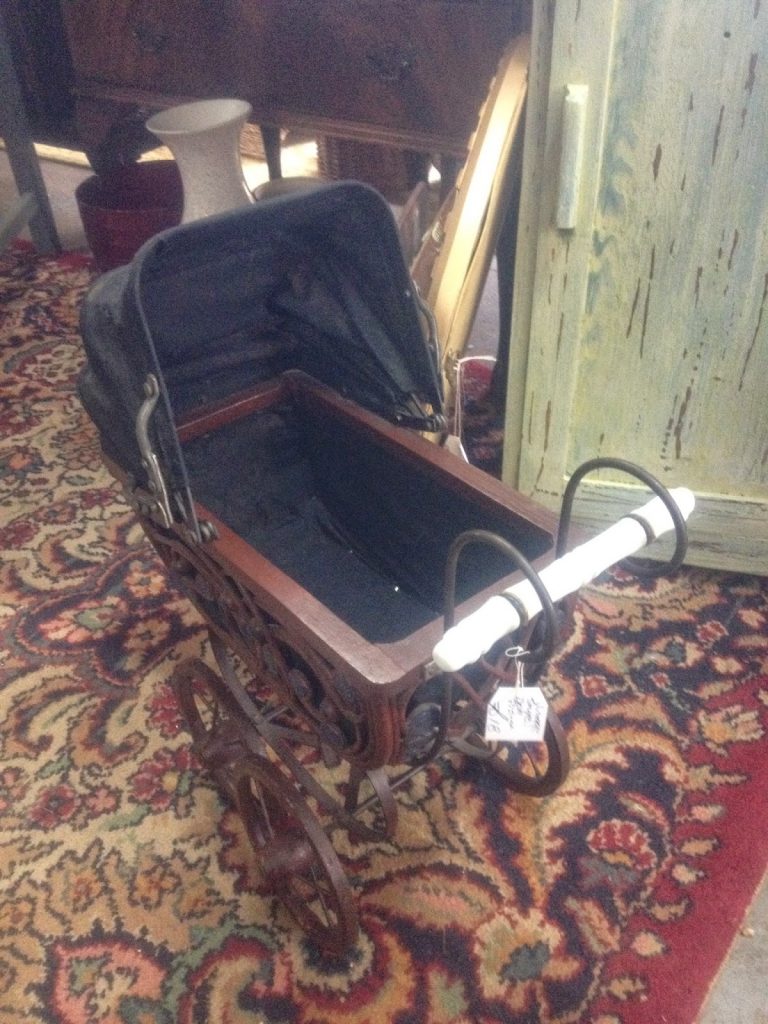 Vintage textiles
Since the workshop with
Tom of Holland
,  I've kept my eye out for some more small projects to add Swiss Darning and
Repair
onto.
I was drawn to these vintage woolen garments on the dolls.
Where would an embroiderer be without an opportunity to restock her  stash of coloured vintage threads.