Tom of Holland has inspired me to have a go at a little bit of stitchery of my own.
Hand Knitted Garments
Following my class at Hope and Elvis with the wonderful Tom of Holland, I dug around my sewing room and found some candidates for darning.
Some vintage, hand-knitted baby clothes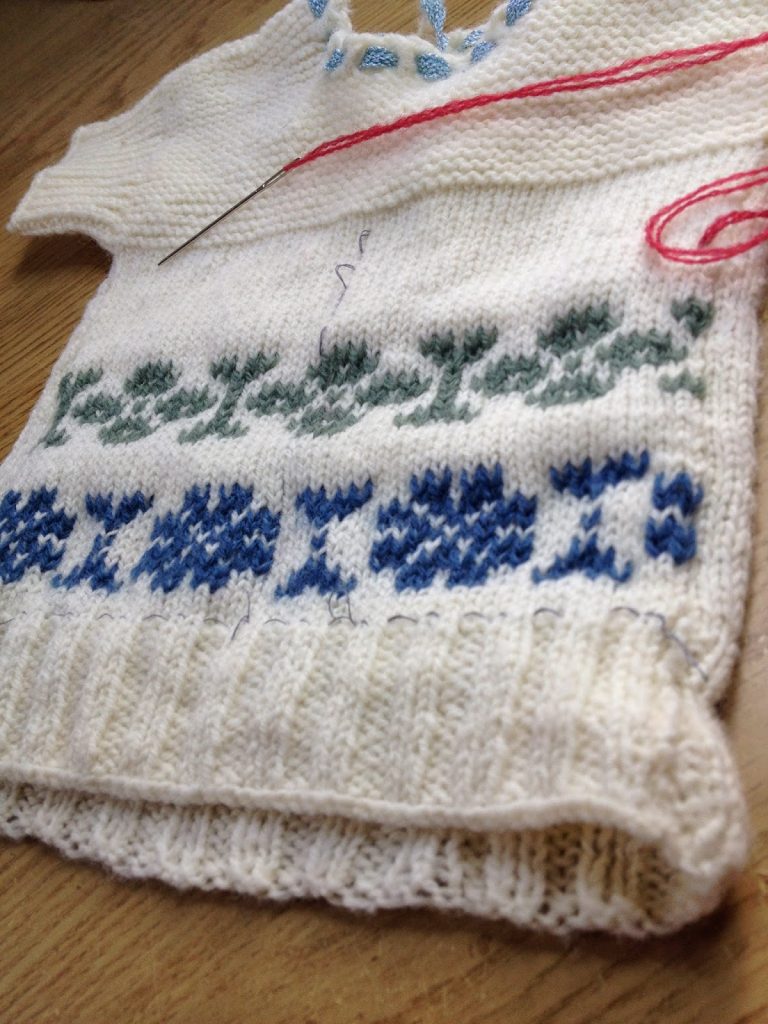 Starting Point
These vintage, hand knitted baby clothes were just the right shape and size for the Swiss Darning pattern I had settled on.
Appletons wool in a soft blue worked beautifully with the soft cream of the garment.  I first marked out lines as a guide before starting to stitch.
Fairisle and Swiss Darning
This Fabulous Fairisle book has been languishing in my sewing room for some time and is full of the most scrummy patterns.
The newly discovered book is now dusted off and being used.
I am finding this darning lark rather addictive !!!!