Hand sewing, hand embroidery and hand quilting are the most perfect ways of slow stitching. I find it almost meditative. Life slows down and I focus on nothing more that the next stitch.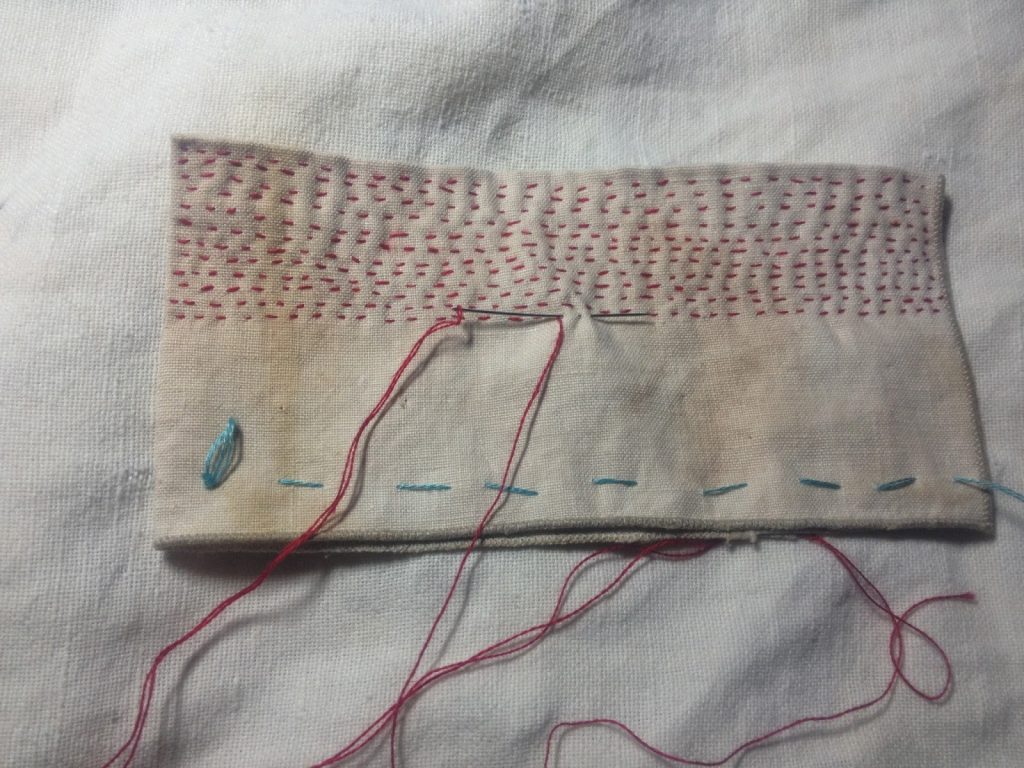 I love red thread.
A Journey
My sewing usually starts off with an idea or a piece of fabric that has sparked a creative thought. I hold it in my hands and I let it take me on a journey of discovery….. This time it's Vintage fabric and some Kantha stitches in my 'go-to' red embroidery thread.
Do you have a favourite stitch or a favourite colour to work with. Share your thoughts below.