The wonderful Mr X Stitch.
Inspiration Station
The Knitting and Stitching Show  is fast becoming a Stitchery, Celebrity Hotspot. You never quite know who you'll bump into.
This year it was the wonderful Mr X Stitch I spotted at the Inspiration Station.
The stand had a real buzz about it.
Lots of chatter about all things stitch. It's a showcase for all things needlework and thread work – a joy to see.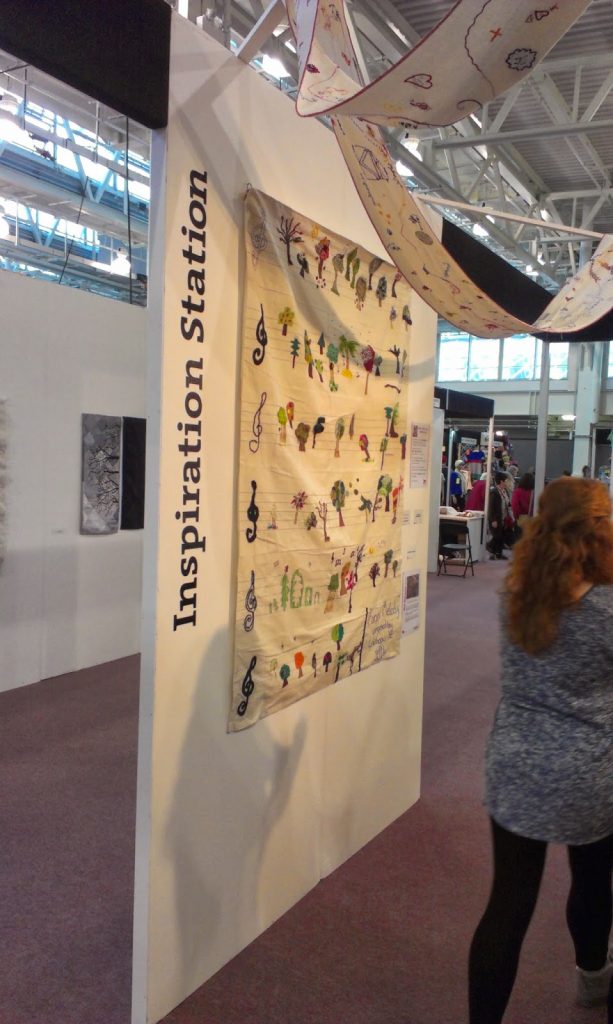 Have you spotted a Stitchery Celebrity at a show? Share your thoughts and tell all below.